His dream was crushed, and then they sent him to Texas to do something he had no interest in doing.
Yet to me, he was a success.  How he overcame the setback was one of three huge lessons my father taught me about good leadership.  Today we'll share those lessons, which can help all of us become better leaders in our own right.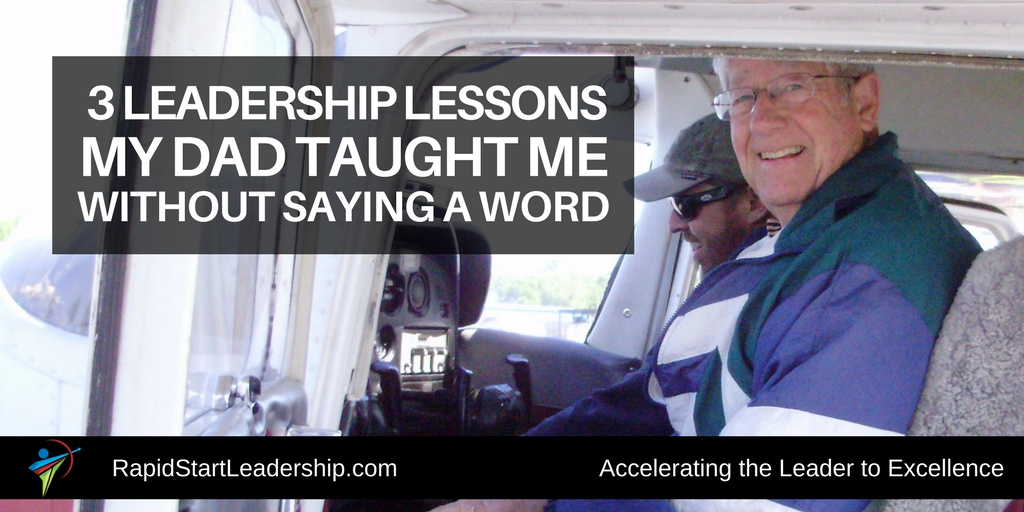 NOTE:  The web site Encouragingdads.com invites contributors to submit posts about how a father, coach, teacher, or other father figure did something that was memorable or even life changing.  Their mission is to share these stories to encourage one another to be better and stronger fathers.
They published my submission, which I think you will enjoy as a good story with three powerful lessons we can all benefit from as leaders.
I invite you to link to their site to read the rest of this post, and find other entries that inspire you to be a better leader and influencer to those around you.
Thanks, Dad!